BERES S-06 FAIRWAY WOOD
EASY TO LAUNCH AND MAXIMUM PERFORMANCE
Mô tả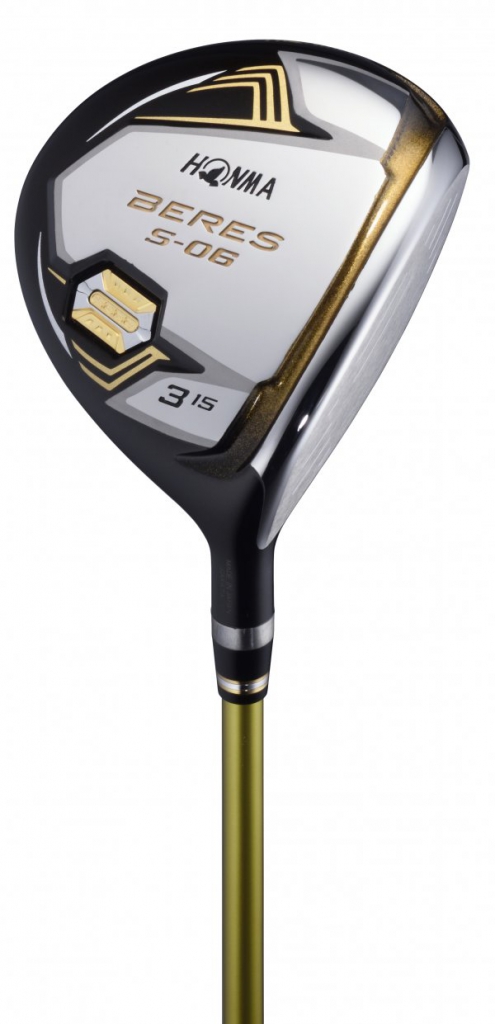 Key Groove Area
The groove on the sole of the club provides increased forgiviness, improved launch angle and an expanded sweet spot on the heel and the toe.
New head design
The center of gravity is moved back and down to improve the performance on miss shots.
The effective spot area is expanded enhancing the forgiviness and easyness to launch the ball in the air.
The new design of the fairway provides an impression of forgiveness at address that leads to smooth and easy swing.
SUS630 High-strength custom steel
The adoption of a strong steel alloy provides maximum strenght in a thin and lighweight head for improved repulsion maintaining durability.
New ARMRQ X shaft designed to perfectly match S-06
By the use of Torayca carbon fibers specifically selected for this new shaft our engenieers have been able to reduce the weight of the shaft by 1gr, maintaining the soft feel and consistency, and reducing the backspin.
The adoption of the new X layer (10 axis cross fiber) is a key element for the performance of this new shaft generation.
SPECIFICATIONS
Head material / Manufacturing process
SUS630 high-strength custom steel / Casting
Face material / Manufacturing process
SUS630 high-strength custom steel / Rolled
Shaft
ARMRQ X 47, ARMRQ X 52, ARMRQ X 60
Loft (deg.)
3W / 15º
5W / 18º
7W / 21º
Length(inches)
43
42.5
42
Head volume (cm3)
200
184
172
Lie angle (deg.)
59.5
60
60.5
Face progression(mm)
16.5
17.5
18.5
Face Angle(deg.)
0.0
S0.5
S1.0
Length of Hosel(mm)
55
Thickness of face(mm)
38
37
36
Thickness of head(mm)
42
40
38.5
Width of Head(mm)
85
81
78
Head Weight(g)
202
206
210
Distance to Center of Gravity(mm)
33
32.5
32
Height to Center of Gravity(mm)
25.5
23.5
22.5
Effective hitting area(mm)
14
13
12
Depth to Center of Gravity
33.5
32.5
32.0
Gravity Angle(deg.)
25.5
23.5
22.5
Moment of Inertia(g-cm2)
2950
2750
2600
Swing weight·Gross weight (g)
ARMRQ X 47
R
D0·297
D0·301
D0·305
S-R
D1·300
D1·304
D1·308
S
D1·301
D1·305
D1·309

Shaft
ARMRQ X 47
Diametter of Tip R
Outside 8.60mm / Inside 5.35mm
Flex
R
S-R
S
Diameter of Butt
15.3
15.3
15.4
Number
Shaft Weigth(g)
3W
47.5
49
50.5
5W
47
48.5
50
7W
46.5
48
49.5
Number
Frequency(cpm)
3W
254
262
270
5W
261
269
276
7W
268
276
284
Number
3W
5W
7W
Length(mm) R
1087
1075
1062
Torque by Shaft Model (deg.)
2 star
4.6
4.55
4.50
3 star
4.45
4.40
4.35
4 star
4.00
3.95
3.90
5 star
3.85
3.80
3.75
Sản phẩm tương tự