TW737 P
THE TOTAL DESIGN OF HEAD AND SHAFT
HIGH PERFORMANCE CLUBS FOR LONGER CARRY DISTANCE
Mô tả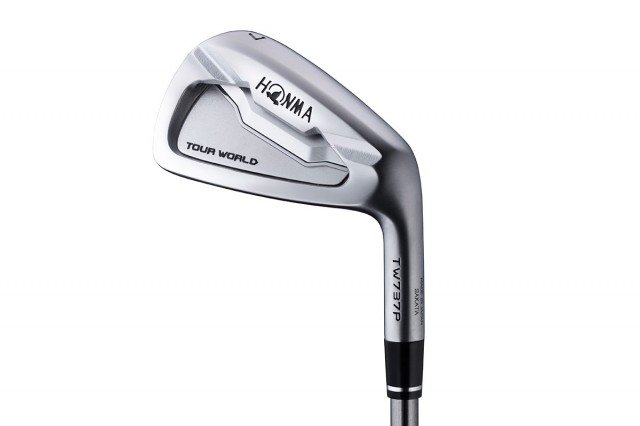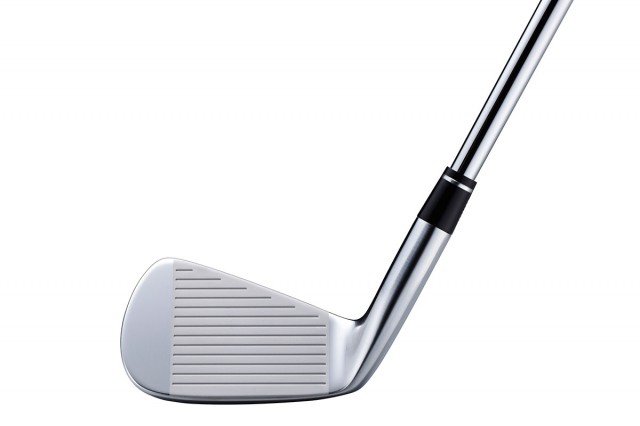 DESCRIPTION
For players seeking a Tour/proven design with distance, forgiveness and feel. S25C mild steel precision cast manufacturing method. Evolved as an easy-to-use model that can be offered to a wider range of golfers.

Distance-oriented model adds sharpness and great feel
Pocket cavity, softly cast.
Increased launch angle, thin top line, and a low center of gravity.
Improved the face strength and carry distance, via the special manufacturing method.
A thick sweetspot translates to solid feel.
An easy-to-use model for a wide range of golfers.

UT·IRON / LIGTHWEIGTH
Ligthweigth zone shaft in which the needs of females and golfers who need a lighter option.
This is a shaft that responds to the needs mainly to golfers  who want to launch the ball high and take dead calm.
By laminating the Nickel-Titanum alloy, a shape-memory alloy, at the leading end ensures the design will prevent poor performance of an off-center shot.
IN-U
55
65
75
Gross weight (g)
54.0
64.5
74.0
Torque (deg.)
3.55
3.25
2.95
Frequency (cpm)
300
313
324
Butt diameter (mm) / Tip diameter (mm)
9.3/15.4
9.3/15.5
Kick-point
Mid
UT·IRON / HEAVYWEIGTH
Heavyweigth zone shaft contains amorphous metal fiber and is designed in consideration of the prodcut flow of IB shafts and steel shafts for golfers who need a heavier shaft.
This is a highly maneuverable heavy weight shaft dedicatedfor utilities and irons were Amorphous metal fiber is employed to respond to the strong requirements of professional golfers and better players who want to have the same feel.
IB-U
85
95
105
Gross weight (g)
84.0
93.5
103.0
Torque (deg.)
2.70
2.40
2.10
Frequency (cpm)
335
348
348
Butt diameter (mm) / Tip diameter (mm)
9.3/15.5
9.3/156
Kick-point
High
SPECIFICATIONS
Head material / manufacturing process
Mild steel / Forged
Head plating
Half mirror ? Mirror finish·Double-layer painting
# (No.)
#3
#4
#5
#6
#7
#8
#9
#10
Loft (deg.)
21.0
24.0
27.0
30.0
34.0
38.0
42.0
46.0
Lie angle (deg.)
60.5
61.0
61.5
62.0
62.5
63.0
63.5
64.0
Face progression
4.00
4.00
4.20
4.70
4.70
4.70
4.90
4.90
Distance to center of gravity (mm)
33.0
33.0
33.0
33.0
33.0
33.0
33.0
33.0
Height to Center of Gravity (mm)
18.5
19.0
19.0
19.5
19.5
19.5
20.0
20.5
Depth to center of gravity (mm)
3.4
3.2
2.9
2.7
2.4
2.0
1.7
1.4
Angle to center of gravity (deg.)
–
–
8.4
–
–
–
–
–
Length (inches)
NS PRO950GH
R·SR·S·X
39.0
38.5
38.0
37.5
37.0
36.5
36.0
35.5
D.G AMT
MODUS3 TOUR120
R300·S300·X100
R·S·X
38.75
38.25
37.75
37.25
36.75
36.25
35.75
35.25
VIZARD I60·I70
R·S·X
39.25
38.75
38.25
37.75
37.25
36.75
36.25
35.75
Swing weight
NS PRO950GH
D.G AMT
MODUS3 TOUR120
R300·S300·R·S
D-2
X100·X
D-3
VIZARD I60·I70
R·S
D-1
X
D-2
Gross weight (g)
NS PRO950GH
R
394
399
404
411
419
426
433
441
SR
396
401
406
413
421
428
435
443
S
397
402
407
414
422
429
436
444
X
405
410
415
422
430
437
444
452
D.G AMT
R300
397
406
415
423
432
442
454
464
S300
400
409
418
426
435
445
457
467
X100
402
411
420
428
437
447
459
469
MODUS3
TOUR120
R
401
407
413
419
427
434
441
449
S
404
410
416
422
430
437
444
452
X
412
418
424
430
438
445
452
460
VIZARD
I60
R
363
368
374
380
386
392
398
405
S
365
370
376
382
388
394
400
407
X
369
374
380
386
392
398
404
411
I70
R
369
375
380
386
392
398
404
410
S
371
377
382
388
394
400
406
412
X
375
381
386
392
398
404
410
416
GRIP
| | |
| --- | --- |
| Name | TW Rubber |
| Material | Rubber |
| Weight (g) | 50.0 |
| Size | M60 |
Sản phẩm tương tự